A versão
FLOWCODE V9 – HOBBYIST AVANÇADO

possui as seguintes características:

- Uso pessoal e sem fins comerciais

- Compilador para uma família de microcontroladores a ser escolhida no momento da aquisição

- Neste pacote estão inclusos os pacotes de componentes de simulação: Free Components, Comms A, Comms B, Comms C, Displays, Basic I/O


Para saber os detalhes dos componentes disponíveis em cada pacote clique aqui.

Os outros pacotes de componentes de simulação (DSP Pack, Mechatronics Pack, Misc Pack A, Test & Debugging) podem ser orçados e adquiridos separadamente.

Caso tenha interesse em orçamento de versões e pacotes do software para uso em Instituições de Ensino, entre em contato com nosso departamento comercial:

e-mail: vendas@microgenios.com.br

Telefones: (11) 5084-4518 / 3384-5598 / 3255-2734/ 3259-2986
WHAT IS FLOWCODE?
Flowcode is a graphical programming Integrated Development Environment (IDE) that allows you to develop highly functional electrical, electronic and electromechanical systems for microcontroller based systems and for Windows PCs and tablets.
Flowcode Embedded
allows you to easily create highly functional programs for popular microcontrollers.
Flowcode App Developer
allows you to create great Human Machine Interfaces for Windows PCs and tablets interfacing to hardware systems and low cost input output boards - locally (USB/Buetooth) or remotely (Wi-Fi, LAN, Internet).
Non-programmer friendly
Those with little or no programming experience can use Flowcode without barriers. In a matter of minutes, beginners can start to develop electronics systems using the five programming methods available.
Flowcode in Industry
Being an intuitive, graphical programming IDE gives Flowcode users the ability to develop complex systems quickly. Industrial engineers use Flowcode because it saves development time, increases functional reliability, allows teams of different coding abilities to work on the same project, and allows flexibility of deployment across multiple microcontroller types as well as to PCs.
Flowcode in education
Educational institutions use Flowcode because it is accessible for all engineering students including electrical, mechanical, aerospace, and automotive. All engineers need to understand programming, sensors, actuators, feedback and control systems. Flowcode allows junior engineers to be successful system designers - whatever their major discipline.
Low cost hardware interfaces
Flowcode Embedded develops hex code for the World's most popular microcontrollers including ARM, PIC, Arduino, Raspberry Pi and ESP32. Users can use popular low cost off the shelf boards and can also create their own circuit boards. Code can easily be transferred from one microcontroller to another.
NEW FEATURES IN FLOWCODE 9 INCLUDE: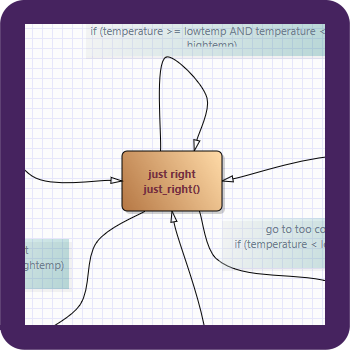 State diagrams
This new, graphical interface allows you to make use of this powerful programming paradigm. Create new state diagram projects or enhance your existing ones. Included on all versions. Find out more in the wiki.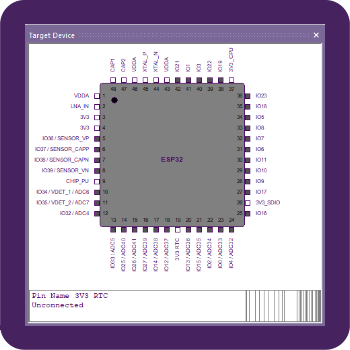 ESP32 support
Flowcode now supports a range of new devices for this powerful 80MHz board level device with integrated TCP/IP stack, and Wi-fi. Free ESP32 Chip Pack for all user types.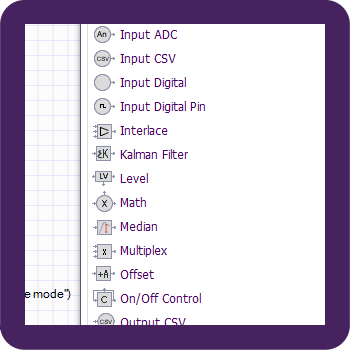 Data flow programming
Now you can use data flow programming icons in your projects. This is a really great programming technique for projects including communications systems and Digital Signal Processing.
Community and Support
If you are new to Flowcode you will find that there is a large amount of support material available to you.
You can look at our Youtube channel where there are lots of 'getting started' and 'how to' videos.
You can browse the Flowcode Wiki which is how we present our general Help information
You can view our Getting Started Guide which is a PDF document
You can take a course: Introduction to Microcontroller Programming
You can browse our Forum and see other users's programs, projects, questions and the replies from our Valued Contributors and Matrix staff.
You can pose your own questions on the Flowcode forum and get answers in a surprisingly short time. Pro license users get priority support service from Matrix staff.
You can take advanced courses in digital communications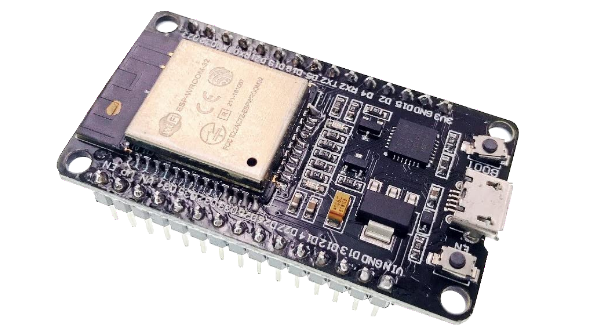 Program ESP32 as a FREE Chip Pack
Flowcode now allows you to target ESP32 devices and take advantage of the integrated Wi-Fi, the full TCP/IP stack and Bluetooth. This pack comes free for all users of Flowcode allowing you to take advantage of these powerful devices using Flowcode's library of components. Use the graphical programming language with your ESP32 device to create powerful programs for your projects.
Raspberry Pi as a Flowcode Target
Flowcode enables users to target the hugely popular Raspberry Pi board. Whether you are working with a Raspberry Pi model 2B(v1.2), 3B or 3B+, it's an intuitive way to program for you, either at home or in the classroom using a flowchart or with blocks mode. Alongside this, our E-blocks2 hardware platform also supports the Raspberry Pi; additionally the Raspberry Pi Shield is perfect for those who wish to integrate their Pi into the E-blocks system.